Recently Plextor SSD is flooding the local market which gained immediate attention by both dealers and consumer due to its aggressive pricing. Aside from its pricing, Plextor is confident that its SSD product range excel in performance as well. OCDrift.com is glad to be given the opportunity to test run not only one but two of Plextor's flagship SSD, the M5 Pro Xtreme series. According to local distributor, Build Technology the M5 Pro Xtreme series will be their focus product line and they are confident in providing even better pricing, judging from the market share growth from the first quarter of 2013.
Product Link: Plextor PX-128M5P / PX-256M5P M5 Pro Xtreme
PX-128M5P 128GB SRP: RM 469
PX-256M5P 258GB SRP: RM 799
Photo Gallery

Plextor PX-128M5P & PX-256M5P SSD

The Packaging for both PX-128M5P and PX-256M5P
The SSD and all the related includes

The Plextor SSD SATA III connectivity
Plextor Specification found at the back of the SSD for both PX-128M5P and PX-256M5P
Inside the SSD
Afor your convenience, we ripped off both the PX-128M5P and PX-256M5P to examine the controller, flash memory and DRAM memory the said SSDs are equipped with. So the consumers do not need to ripped it off which resulting in voiding the warranty as you can always review it here.

Both the PX-128M5P and PX-256M5P is equipped with the Marvell's 3rd Generation 88SS9187 Controller. It allows 500MB/s sequential write speed. As the main difference between Marvell and LSI SandForce controller is the "ability" of firmware customization which the latter is not subject to modification. It is believe the Marvell 88SS9187 Controller found in the M5 Pro series is modified with Plextor True Speed technology which prevents performance degradation.

The PX-128M5P and PX-256M5P is equipped with Toshiba Toggle Mode 19nm MLC NAND flash memory. The PX-128M5P has eight modules on one/single side of the PCB while the PX-256M5P has eight modules on both sides. Each of the module is 16GB. The Toshiba THNSNF NAND flash is said to deliver faster performance than synchronous or asynchronous NAND flash solutions. It is regarded as the best NAND flash memory available to date.

On the picture above, The PX-256M5P (bottom) contains two NANYA 256MB DDR3-1333 DRAM cache memories while the PX-128M5P has only one.
PX-128M5P & PX-256M5P components, side by side
Firmware Update Guide

Upon receiving both the PX-128M5P and PX-256M5P SSDs, we checked whether is there a firmware update available in order to provide the most precise test results to our readers. After inspection, both the SSDs is running on Firmware v1.02 which is stated at the back of the drive as well. In Plextor's official site, the latest Firmware is v1.03, therefore we flashed both the SSDs before putting it under test. The Firmware provided is in ISO format where normally you need to create a bootable disk with a CD. However, we managed to flash the Firmware using a USB flash drive via YUMI.
Firmware Update - Download Tools
M5P Firmware: http://www.plextoramericas.com/index.php/download
YUMI: http://www.pendrivelinux.com/yumi-multiboot-usb-creator/
First you would need to download YUMI and grab hold an USB flash drive. After installing YUMI, plugged in the flash drive and create bootable drive with the dowloaded ISO. For this case, it's v1.03. From our experience, you do not need to use a blank USB flash drive as we are able to insert two ISOs without formatting the drive as we did not select the "Format Drive" option and it works.

Step 1: Point YUMI to the correct drive location
Step 2: Select "Try an Unlisted ISO" as the distribution to your USB drive
Step 3: Navigate the Firmware ISO to be updated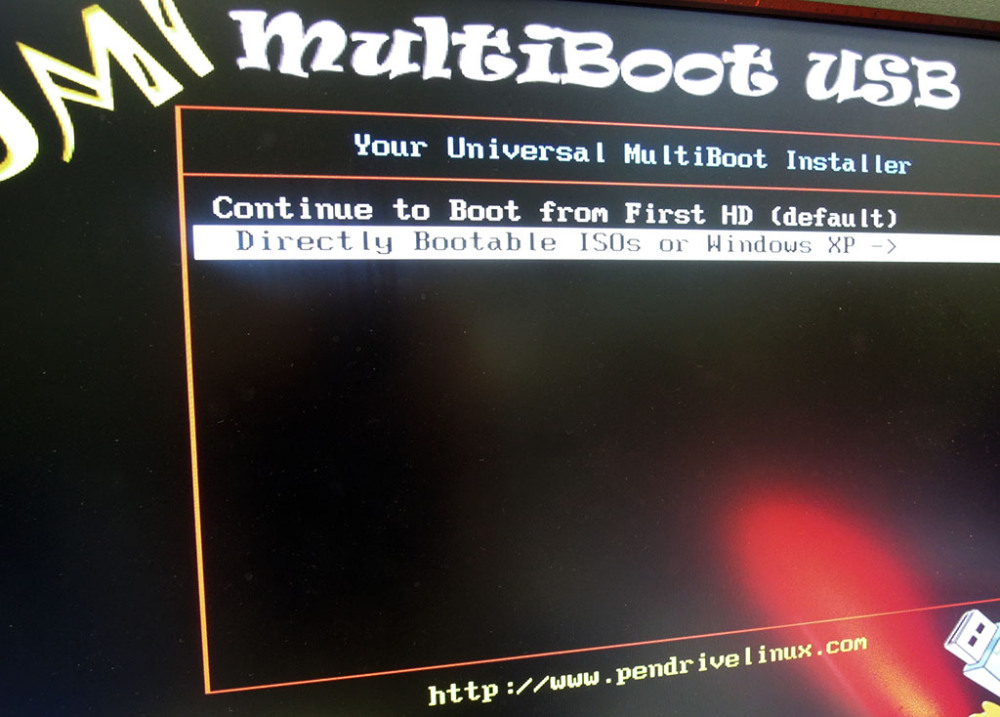 Upon booting into the USB drive, select the "Directly Bootable ISOs or Windows XP" option

As mentioned above, we inserted both the firmwares into the USB flash drive. Here is where you select the correct firmware to be updated. After selection, the confirmation prompt will appear.

Warning prompt before the Firmware update begins. We believe if you managed to reach this stage, it's pretty obvious you know what you are doing. So clicking "Y" will start the update process.

Once the firmware update process is done, it will re-identify the SSD and the firmware version will be shown beside on the right.
Benchmark
For this round of SSD review, we make use of Anvil's Storage Utilities, AS SSD, CrystalDiskMark, HD Tach as well as Atto. Below is the testbed used for all the testing. The base storage used to benchmark both the PX-128M5P and PX-256M5P is the Plextor PX-256M5P 256GB SSD. Intel Rapid Storage Technology is installed as well as TRIM support is enabled.
CPU: Intel® Core™ i7-3770K
Memory: Mushkin Redline PC3-19200 8GB Memory Kit
Motherboard: MAXIMUS V Gene
SSD: Plextor PX-256M5P 256GB
PSU: Seasonic X-Series 760w
IRST: 11.7.0.1013
Anvil's Storage Utilities Benchmark

Anvil Storage Utilities is a storage benchmark for SSD and HDD created by Anvil himself. The Standard Storage Benchmark performs a series of test which includes endurance testing, threaded I/O read, write and mixed tests.

AS SSD Benchmark is the only benchmark which test the SSD using in-compressible data. It determine the SSD performance by conducting several specific tests. It test the sequential or random read/write performance without using the cache, reads/writes a 1 GByte file as well as randomly chosen 4K blocks. In AS SSD Benchmark, the Access Read Time and Write Time for both PX-128M5P and PX-256M5P is around 0.034ms and 0.038ms respectively.

CrystalDiskMark is a disk benchmark utility that measures performance for sequential and random reads/writes of various sizes for any storage device. It is useful for comparing the speed of both portable and local storage through sampling of highly compressible data (oFill/1Fill), or random data which is mostly in-compressible devices.
HD Tach

HD Tach is actually a benchmark tool which has reach its end-of-life in 2011. However, it is still very much used for both tech enthusiast as well as consumers. HD Tach tests the sequential read, random access and interface burst speeds of the attached storage device, in this case the SSD.
Benchmark Screenshorts

This slideshow requires JavaScript.
Conclusion
Just for starters, the decision to work with Marvell for SSD Controller and Toshiba for its superior NAND flash memory has already place Plextor in the top SSD rank. The Toggle-Mode NAND flash drive used in these Plextor SSDs requires no clock signal resulting in less power usage and has a simpler system design when compared to competing synchronous NAND alternatives. Since the Marvell controller's firmware could be customize further, everything boils down to how soon the vendor would release new firmware and in this context, Plextor did pretty well. Referring to the Firmware Changelog to date, Plextor has already released 3 firmwares. Since the unit we received is the exact sales/retail unit, it translates to the exact same component consumer would get upon purchase. At least we got the confirmation from local distributor. In performance wise, both the Plextor PX-128M5P and PX-268M5P were a little shy from the 100,000 IOPS reaching speed. There's nothing much to shout on the write speed for PX-128M5P however the PX-268M5P is near to 500 MB/s. According to Plextor, the PX268M5P is able to achieve 100K IOPS via the older version Intel Rapid Storage Technology v11.2.0.1006. The 4KQD32 @ Crystalmark could hit over 400MB/s which translate to 100k IPOS (IOPS = [MBps / 4] x 1024). Personally we loved these Plextor SSDs but we would like to witness more cosmetic varieties. Although simplicity is always nice but as the Water Cooling and PC Modding is on the rise, design and colour theme of a SSD is deemed important.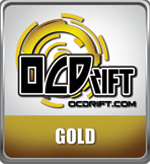 Plextor M5 Pro Xtreme 128GB & 258GB Solid State Drives received Gold Award from OCDrift.com


Disclaimer: OCDrift.com gives out our own award based on the Hardware Performance, OverClocking Ability, Innovation, and Value as determined by the reviewer.