Review: ASUS X99-Deluxe
on

24 Dec, 2014
In Mainboard, OverClocking, Review
OC Socket
Basically a normal X99 motherboard would have the LGA2011-3 socket with 2011 pins. ASUS however take one step further by adding even more pins to their CPU socket to provide more performance out of the new Haswell-E processors. They call it OC Socket.
Reference LGA2011-v3 Socket (left) vs ASUS OC Socket (right)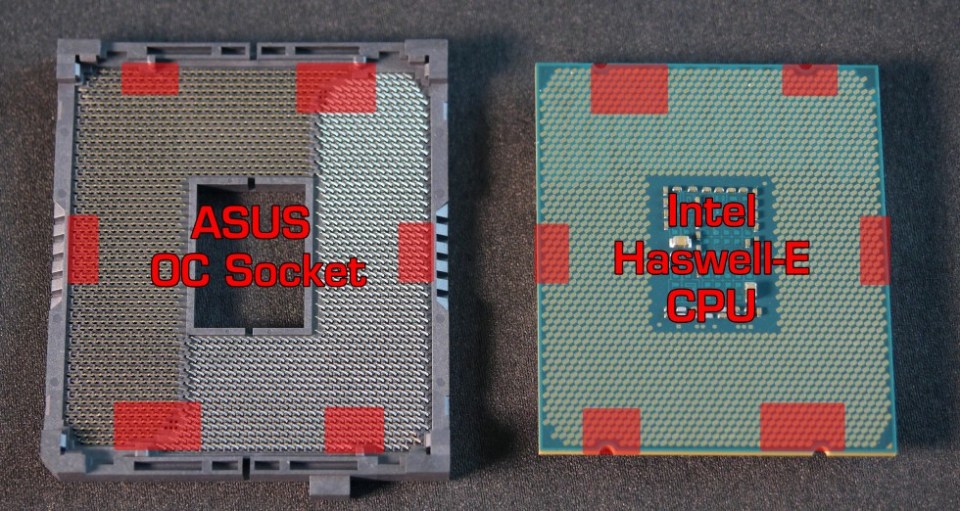 ASUS OC Socket (left) and Intel Haswell-E CPU
The OC Socket provides 3 distinct advantages. The first advantage would be more voltage can be monitored. With the introduction of Intel's FIVR technology, many voltages including vCore, VCCSA are hidden from view in the stock configuration. With the OC socket, ASUS is able to once again able to bring everything to the table and give you full control over your CPU.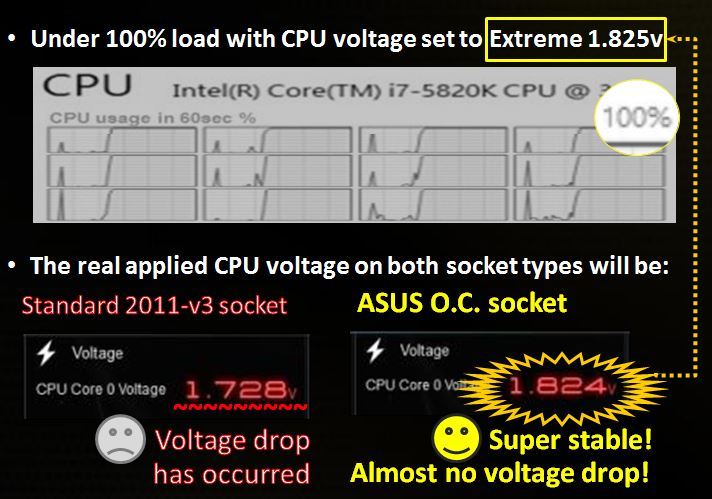 The OC Socket also increases memory overclocking potential by more than 15 % on one DIMM per channel, enabling you to squeeze every last ounce of performance from your DDR4 memory.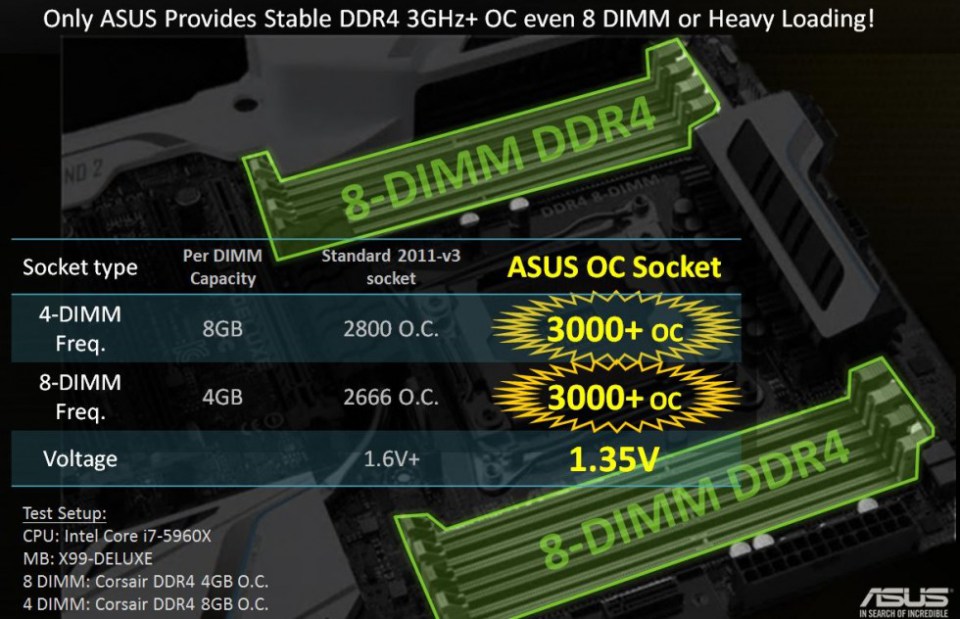 In addition, the OC Socket is an awesome option for extreme overclockers because it allows users to exceed Intel's MSR after hitting the CPU core voltage limit. With the OC Socket, it allows overclockers to push the cache (uncore) frequency more than any regular LGA2011-based motherboard without any hard modification applied. For more details, please refer to ROG website.

A humble guy born in a town called "Mache", loves technologies, willing to learn new stuffs and share latest product updates to all readers in OCDrift.com