Memory manufacturers has been announcing their quad-channel kits with the release of Intel X79 solutions that supports quad-channel memory. Like other memory manufacturers, Mushkin has released their own unique low latency quad-channel memory kits.
Founded in 1994, Mushkin is best known for producing memory modules, with a product range of Power Supply, Solid State Disks and Flash Drives. Mushkin categorises their memory modules into 5 different series; Redline, Blackline, Frostbyte, Ridgeback and Stiletto. We are glad to be given the opportunity by Mushkin Asia-Pacific to review the Mushkin Enhanced Redline 993982 1600 7-9-8 Quad Channel Kit and this would be the first quad-channel memory review by us.
Mushkin, Inc.: http://www.mushkin.com/
Mushkin Asia Pacific: http://www.mushkin.com/Contact-Us.aspx
Product Link: http://www.mushkin.com/Memory/Quad-Kits/993982.aspx
Testbed
CPU: Intel® Core™ i7-3930K Processor (12M Cache, 3.20 GHz)
Mainboard: MSI Big Bang-XPower II
Memory: 16GB (4 x 4GB) Mushkin Enhanced Redline 993982 1600 7-9-8 Quad Channel Kit
Power Supply: Gigabyte Sumo Power Silver 1200W
BIOS: v1.0B 22-12-2011
Picture Gallery


8 Layers PCB
OverClocking

XMP - Click To Enlarge

1866Mhz 8-10-9 1.63 V - Click To Enlarge

2133 9-11-10 1.65 V - Click To Enlarge
The above screenshot results are the best that we were able to achieve with this memory kit. Considering that the XMP is rated at 1600MHz CL7, we were satisfied with the result. Throughout our testing, we noticed that this memory kit does not scale with VDimm increase. We tested at 1.8 VDimm but only managed to adjust the sub-timings (TRP and TRFC) and no difference in the frequency, which is maxed at 2133MHz. Hence we felt that there is no reason to apply more than 1.65 VDimm. This kit is stable for Super Pi 32M at 2133MHz with TRFC set to 128 at 1.59 VDimm (final screenshot).
Performance of Different Memory Channel Configuration
As we already know, Intel X79 chipset supports quad-channel memory configuration. Since this is our first quad-channel memory review, we took this opportunity to compare the performance of dual, triple and quad-channel configuration. The benchmark used for this comparison was Super Pi 32M. Three(3) loops of Super Pi 32M was performed and the average time was used for comparison.

The above figure is the timing settings for all the test and the memory speed is fixed at 1866MHz.
From the table, we can see that dual-channel memory configuration is the slowest among all while the quad-channel configuration actually trails slightly compared to the triple-channel configuration. However, it would be a waste if to use the dual-channel configuration when you can go for a faster configuration such as the triple or quad-channel. We recommend that the triple-channel configuration to be used in benchmarking purposes as it will provide a slight edge over the quad-channel configuration. The quad-channel configuration is most suitable for higher memory capacity which is definitely relevant to real-world computing. Although the quad-channel configuration is only slightly slower than the triple-channel configuration, this difference is negligible.
Conclusion
The main attraction of this 16GB (4 x 4GB) Mushkin Enhanced Redline 993982 1600 7-9-8 Quad Channel Kit is its low latency. Therefore it is very suitable for memory enthusiast who does not overclock heavily but would like an extra edge at the default 1600MHz configuration. On the other hand, this kit does perform well in the OverClocking aspect too. Although the maximum frequency achieved is 2133MHz but we are impressed by the fact that it was achieved on stock VDimm of 1.65 V. We would like to conclude that this memory kit is very suitable for casual OverClockers who does not want to mess with voltages and at the same time able to obtain a reasonably high frequency at relatively tight timings. The 16GB Mushkin Enhanced Redline 993982 1600 7-9-8 Quad Channel Kit has a suggested retail price of RM725.00.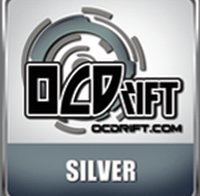 Mushkin Enhanced Redline 1600 7-9-8 Quad Channel Kit received Silver Award from OCDrift.com
The Master to Mohammad "d4b3nG" Azmil and Ahmad "lengchai86" Fadhlullah Suhaimi. One of the very few OverClocker who had their very own moment...
Latest posts by kuntawakaw (see all)